12 Strong subtitled (15) 130 mins
Action drama. In the days after the attack on the World Trade Centre, a team of US Special Forces were sent to Afghanistan. They were '12 Strong'… against an army of 50,000, and quickly discovered that their state-of-the-art equipment and weaponry was next to useless here. They found themselves riding horses into battle. Stars Chris Hemsworth, Michael Shannon and Michael Pena.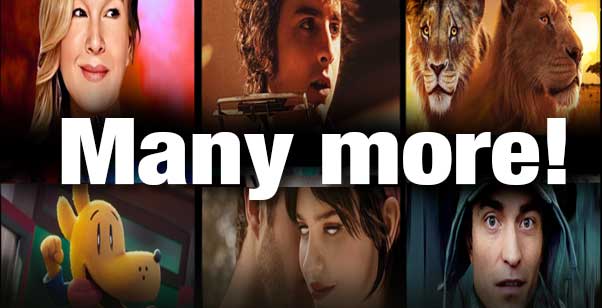 Shows added when announced! All cinemas can be accessible. All can screen all films on this website with subtitles. Please ask your nearest cinemas to screen them at convenient times! Accessible shows provide social benefits such as equality, inclusion and community integration. For a few hours, the disabling barrier is removed. There were more than a million admissions to accessible shows in 2017! IMPORTANT! Shows can sometimes cancel. . Please double check with the actual cinemas website before you plan a visit!
Supported by UK film distributors through
Film Distributors' Association