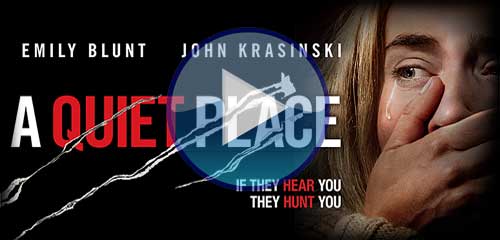 A Quiet Place subtitled (15) 90 mins
Horror. A family with a deaf child lives isolated from anyone else. They never make any noise, communicating entirely in sign language, because something's out there that attacks at any sound. They don't know what it is, but they do know how to avoid it. Listen closely, move carefully, and never make a sound... Note: the film has very little dialogue and stars deaf actress Millicent Simmonds (also in Wonderstruck). ★★★★ Empire.
Relevant article: The Guardian: "The new silent era: How films turned the volume down"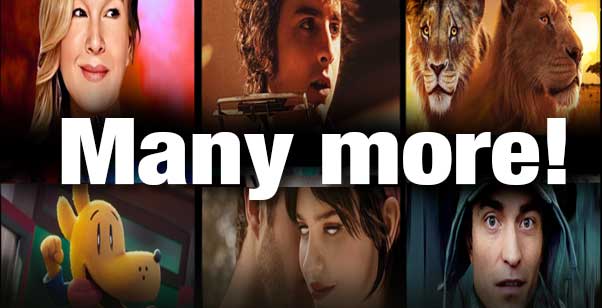 Shows added when announced! All cinemas can be accessible. All can screen all films on this website with subtitles. Please ask your nearest cinemas to screen them at convenient times! Accessible shows provide social benefits such as equality, inclusion and community integration. For a few hours, the disabling barrier is removed. There were more than a million admissions to accessible shows in 2017! IMPORTANT! Shows can cancel/change. . This site is updated three times a day. Please double check with the actual cinemas website before you plan a visit!
Supported by UK film distributors through
Film Distributors' Association