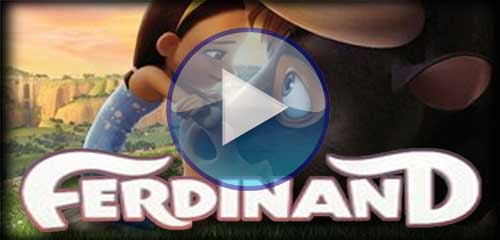 Ferdinand subtitled (U) 106 mins
A huge, peaceful bull who wouldn't hurt a fly is taken from his home to be trained as a fighting bull. Determined to get back to his family, he gathers a team of misfit animals to escape. featuring the voice talents of John Cena, Kate McKinnon and David Tennant.
All cinemas can screen all films on this website with subtitles. Please ask your nearest cinema to screen them - at convenient times! Bookmark this page and check often for the latest shows. IMPORTANT! Shows sometimes change. We can take NO RESPONSIBILITY for postponed or cancelled shows. Please double check with the actual cinemas website before you plan a visit!