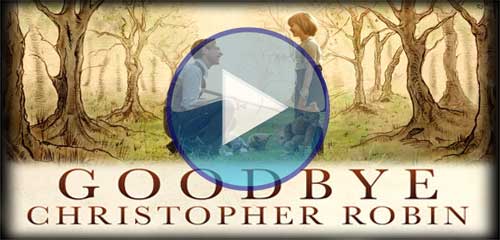 Goodbye Christopher Robin subtitled (PG) 107 mins
The true story of A. A. Milne, whose young son was the inspiration for the tales of Winnie the Pooh and the Hundred Acre Wood. Stars Domhnall Gleeson and Margot Robbie.  ★★★★ Empire
Please ask your nearest cinemas to screen this film with subtitles! NOTE! We recommend that you always ask cinema staff to confirm that a show will definitely be subtitled.