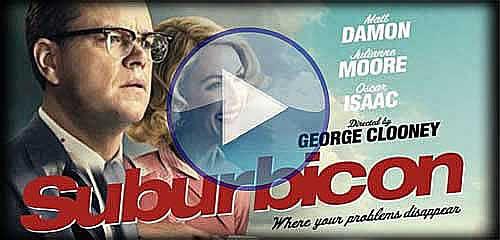 Suburbicon subtitled (15) 104 mins
Darkly comedic crime caper written by the Coen brothers, directed by George Clooney and starring Matt Damon, Julianne Moore and Oscar Isaac. The quiet, peaceful town of Suburbicon seems like the perfect place to live, but a dark undercurrent is revealed after a home invasion turns deadly, and a seemingly perfect family begins to come apart at the seams, turning to blackmail, vengeance and betrayal.

All cinemas can screen all films on this website with subtitles. Please ask your nearest cinema to screen them - at convenient times! Bookmark this page and check often for the latest shows. IMPORTANT! Shows can cancel/change . Please double check with the actual cinemas website before you plan a visit!