SCROLL DOWN for many more!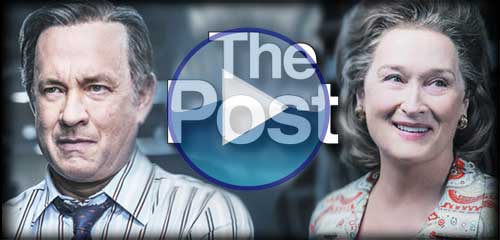 The Post subtitled (12a) 116 mins
Steven Spielberg-directed drama. When a classified government study is leaked to the press, Washington Post owner Kay Graham (Meryl Streep) and editor Ben Bradlee (Tom Hanks) are keen to publish exposés. ★★★★ Empire
Edinburgh Lothian Road Odeon
Thu 03 May 14:00
Wolverhampton Light House
Tue 10 April 20:10
---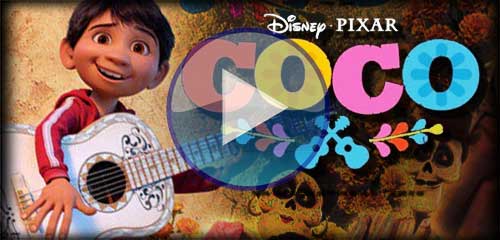 Coco subtitled (PG) 105 mins
On The Day Of The Dead, Miguel finds himself trapped on the other side, an exciting yet dangerous world inhabited by those who have died. He must try to find his way back...


Oscar winner!   ★★★★ Guardian
Covent Garden Odeon
Thu 22 March 11:45

Brighton Odeon
Tue 20 March 12:20
Milford Haven Torch
Sun 25 March 14:00
Oldham Odeon
Tue 20 March 11:40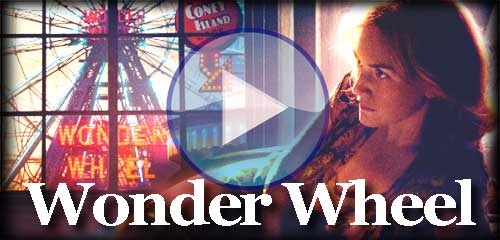 Wonder Wheel subtitled (12a) 1101mins
Drama written and directed by Woody Allen, and starring Kate Winslet, Jim Belushi and Justin Timberlake. On Coney Island, New York in the 1950s, a lifeguard tells the story of a middle-aged carousel operator, his beleaguered wife, and the visitor who turns their lives upside-down.

Cardiff Chapter Arts
Sun 25 March 18:00, Wed 28 March 11:00, Sat 31 March 18:50
Tewkesbury Roses
Sun 15 April 17:00

---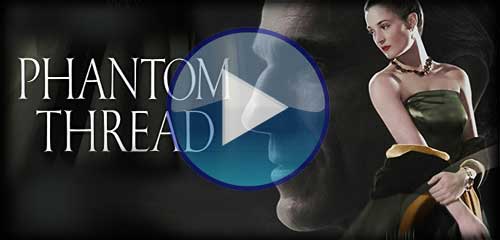 Phantom Thread subtitled (15) 130 mins
Drama starring Daniel Day-Lewis. In post-war London, renowned dressmaker Reynolds Woodcock dresses royalty and film stars. When Reynolds falls for a young, strong-willed woman named Alma, he finds his ordered life unravelling around him.


Bafta winner!

Oscar winner!   ★★★★★ Guardian

Edinburgh Lothian Road Odeon
Thu 26 April 14:00
Milford Haven Torch
Mon 19 March 17:40
Sidmouth Scott
Tue 20 March 15:55
---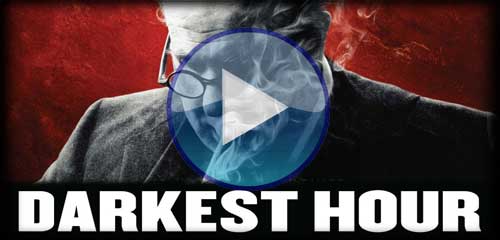 Darkest Hour subtitled (PG) 125 mins
Gary Oldman is a tremendous Winston Churchill in a thrilling and inspiring story. On the eve of World War II, within days of becoming Prime Minister, Churchill must negotiate a peace treaty with Nazi Germany. In his darkest hour he must rally a nation and attempt to change the course of world history.


Bafta winner!

Oscar winner!   ★★★★ Guardian
Chelsea Curzon
Tue 20 March 12:15

Cardiff Vue
Tue 20 March 19:20
Edinburgh Lothian Road Odeon
Thu 19 April 14:00
Thanet Westwood Cross Vue
Thu 12 April 13:00
Woking Ambassadors
Wed 21 March 15:30
Wolverhampton Light House
Sun 25 March 17:20, Sun 25 March 20:05, Tue 27 March 14:00
---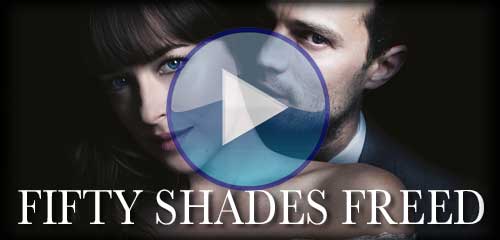 Fifty Shades Freed subtitled (18) 105 mins
The concluding chapter. Ana and Christian finally get married. But although their life seems perfect, Christian still has his fair share of demons. Stars Dakota Johnson and Jamie Dornan.

Basingstoke Festival Place Vue
Tue 20 March 19:20
Paisley Showcase
Mon 19 March 19:00

---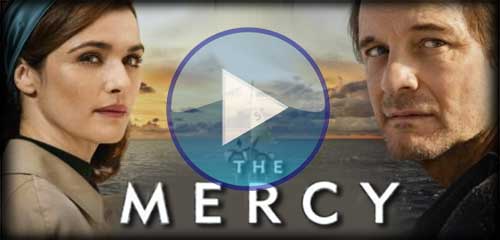 The Mercy subtitled (12a) 102 mins
Gripping drama. The incredible true story of Donald Crowhurst's attempt to circumnavigate the world in a sailing race, leaving his family behind. Would he ever see them again? Stars Colin Firth and Rachel Weisz.

Buxton Pavilion Buxton
Wed 28 March 16:30
Oxford UPP
Tue 20 March 18:45
---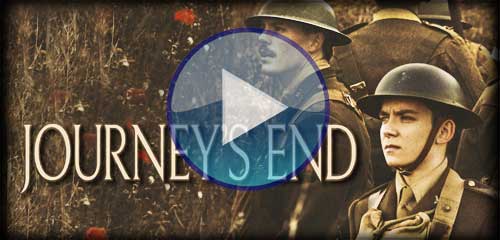 Journeys End subtitled (12a) 108 mins
The front lines of the First World War, where a company of British soldiers awaits a German attack after being effectively abandoned by their commanders. The days ticking by, the tension rises and an attack draws ever closer... A young recruit is determined to see them through. Stars Sam Claflin, Asa Butterfield and Toby Jones. ★★★★ Empire
Croydon David Lean
Thu 22 March 14:30

---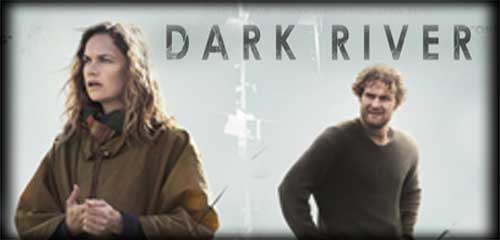 Dark River subtitled (15) 89 mins
A searing and eloquent Yorkshire set drama exploring the fragility of familial relationships. Stars Ruth Wilson, Mark Stanley, Esmé Creed-Miles, Joe Dempsie, Sean Bean.

Aberdeen FilmhouseAberdeen
Mon 26 March 20:35
Edinburgh FilmhouseEdinburgh
Tue 27 March 18:05
Wolverhampton Light House
Sun 25 March 20:20, Tue 27 March 18:00
---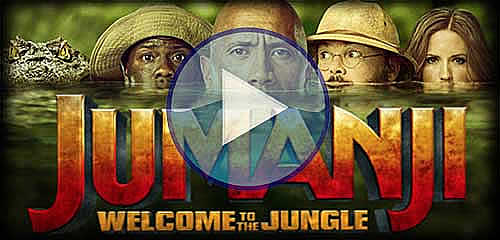 Jumanji subtitled (12a) 120 mins
Epic jungle adventure with Dwayne Johnson, Kevin Hart, Karen Gillan and Jack Black. Four teenagers in detention discover an old video game console and are sucked into the game. Each have become the character they chose to play as and risk being stuck in the game forever. Kermode film of the week!

Edinburgh Lothian Road Odeon
Thu 29 March 14:00
---

Mollys Game subtitled (15) 140 mins
The gripping story of Molly Bloom, who starts out as a cocktail waitress in LA, but is soon organising underground poker games worth millions. Starring Jessica Chastain, Idris Elba.★★★★ Guardian
Beckenham Odeon
Thu 22 March 14:00
Edinburgh Lothian Road Odeon
Thu 22 March 14:00
---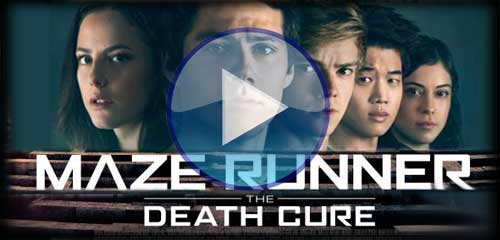 Maze Runner The Death Cure subtitled (12a) 142 mins
Action. Thomas and friends try to rescue their friend Minho. But they'll need to venture into the Last City left after the 'Flare' plague killed many and turned others into zombie-like monsters. Stars Dylan O'Brien, Kaya Scodelario, Ki Hong Lee and Thomas Brodie-Sangster.
Cardigan Mwldan
Mon 19 March 20:15
---
Also: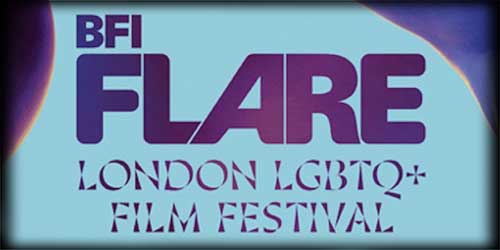 BFI Flare London LGBTQ+ Film Festival
Belvedere Rd, South Bank, London SE1 8XT
Accessible screenings and live Q&As. CLICK HERE FOR FULL DETAILS!
Email box.office@bfi.org.uk for more details (Quote 'ACCESS')
The Festival also presents a number of foreign-language films with English subtitles. See the Digital Calendar for further details.
---
Also: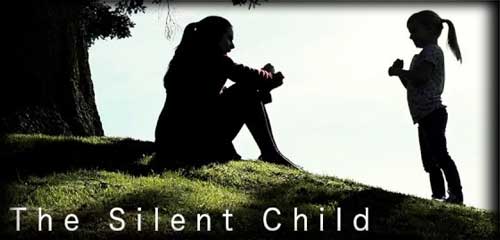 The Silent Child subtitled. Details HERE
A deaf 4-year-old girl named Libby lives in a world of silence until a caring social worker teaches her to use sign language to communicate.
Screening details HERE


Oscar winner!  
---
And... subtitled kids shows - Cheap tickets!
Extensive research clearly demonstrates that children of all ages, including pre-school, and those with language-based learning disabilities, can benefit from on-screen same-language subtitles/captions. Subtitles can improve foundational reading and literacy skills, such as phonics, word recognition, vocabulary acquisition, listening comprehension, word recognition and fluency. Children's films tend to have less challenging vocabulary and are ideal for providing children with the literacy benefits of reading, while listening and watching. Most children's films include songs, and as children like to sing along to songs and are curious to know the song lyrics, reading skills are practiced subconsciously. Inexpensive, subtitled 'kids shows' at cinemas boost literacy skills in a fun and engaging way. 
---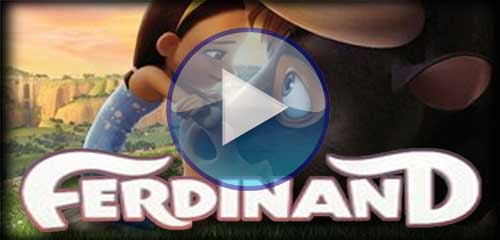 Ferdinand subtitled (U) 106 mins
A huge, peaceful bull who wouldn't hurt a fly is taken from his home to be trained as a fighting bull.   ★★★★ Guardian.

Cardiff Chapter Arts
Sun 25 March 11:00
---